The Bilingual Preschool That Propels Mandarin Excellence
ELFA Preschool has been awarded for excellence in curriculum quality and school management in the most populous mandarin native-speaking country – China. Our quality curriculum is jointly developed by a team of local early childhood specialists together with a panel of advisors from China, headed by Professor Zhu Shi Yuan.
What you can experience at a centre tour
You can view our centre facilities and observe the immersive language learning environment. Get to understand how your child can learn Chinese better with ELFA's thematic story-based approach.
SECURE A SPOT FOR YOUR CHILD'S LEARNING SUCCESS!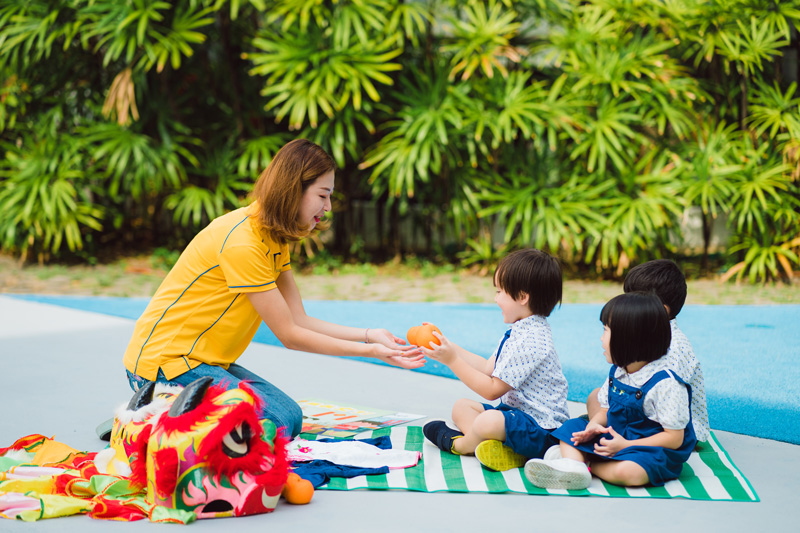 ELFA Bilingual Story-based Approach
ELFA's integrated thematic story-based approach emphasises your child's Chinese language acquisition. Designed by a panel of curriculum advisors from China and Singapore, the programme is aligned with guidelines provided by Singapore's Ministry of Education. Special component includes preparation for HSK-YCT paper as benchmark against your child's readiness for P1 Chinese.
In line with the Chinese story-based curriculum, moral values are promoted through curated stories to shape children's character positively from young.
ELFA Higher-Order-Thinking Maths
This integrated learning approach using bilingual teaching format brings mathematical concepts to life for in-depth understanding and hones your child's higher-order-thinking skills such as logical reasoning. Your child will learn to apply their newly acquired understanding and skills in class into their daily routines, making learning more meaningful and comprehensive. Programme is taught from Pre-Nursery Two to Kindergarten levels.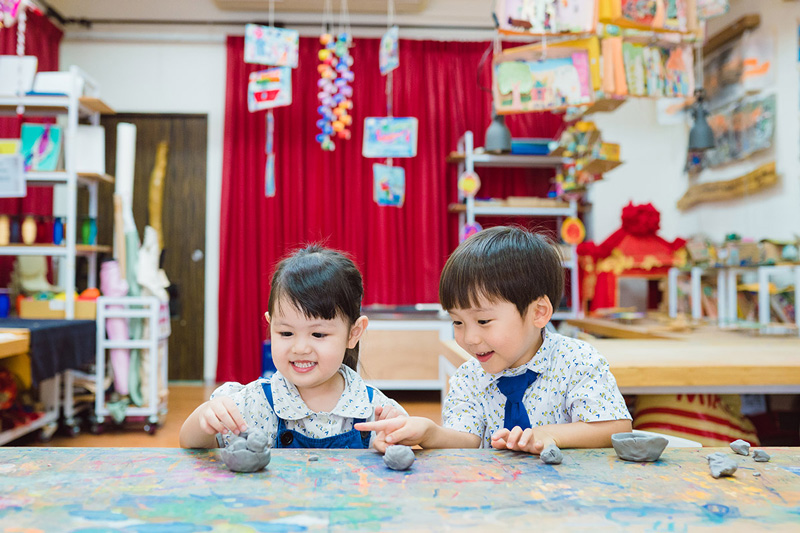 Chinese-inspired Art
The programme is designed to build positive learning dispositions in young children such as inculcating calm and composure, and help inspire their liking and appreciation for art through eastern and western art teaching methods. This special programme will offer new stimulations for curious young minds, allowing your little ones to expand their creativity through exploration and discovery!
Chinese Speech & Drama
Children's communication skills and their ability to express themselves in Mandarin are enhanced through the programme. At the same time, they develop self-confidence, a creative imagination and practical interpersonal skills.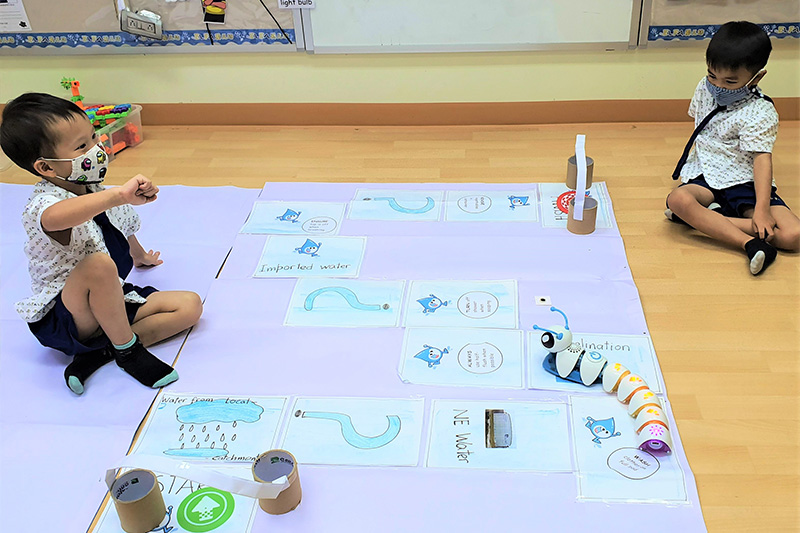 Coding
Logical thinking is strengthened through learning coding. Your child will learn the process of designing and building a programme that helps execute a certain task. The learning enhances mental cognition of your child. They will learn to apply practical life skills such as problem solving, whilst developing resilience and expanding their creativity that lay a strong foundation for a digital-centric future. Coding is taught at Kindergarten levels.
ELFA Physical Programme
Children are exposed to various age-appropriate gross and fine motor activities. They develop competency in gross motor skills and gain better knowledge and control of their bodies and muscles which help them to build strength and confidence while instilling in them the discipline to exercise regularly from a tender age.
CONDUCIVE LEARNING ENVIRONMENT
Allow your child to experience the benefits of ELFA's Integrated Thematic Curriculum and cultivate a love for the Chinese language and the Chinese culture from young.
Each learning space in our centres is carefully planned by our curriculum team to optimise your child's developmental growth and learnings.
Learn more about each learning space by registering for a centre tour.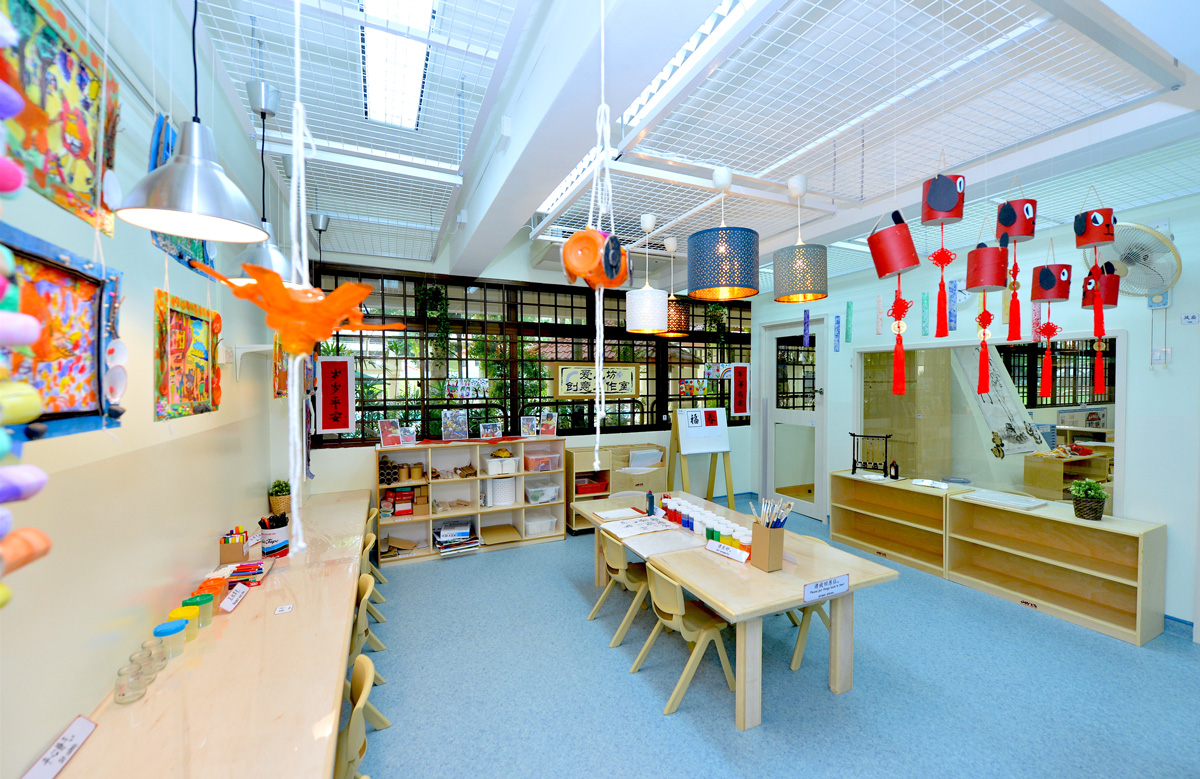 Creative Art Atelier
Nurture a creative mind in your child through different mediums of art materials provided to showcase their creativity and originality.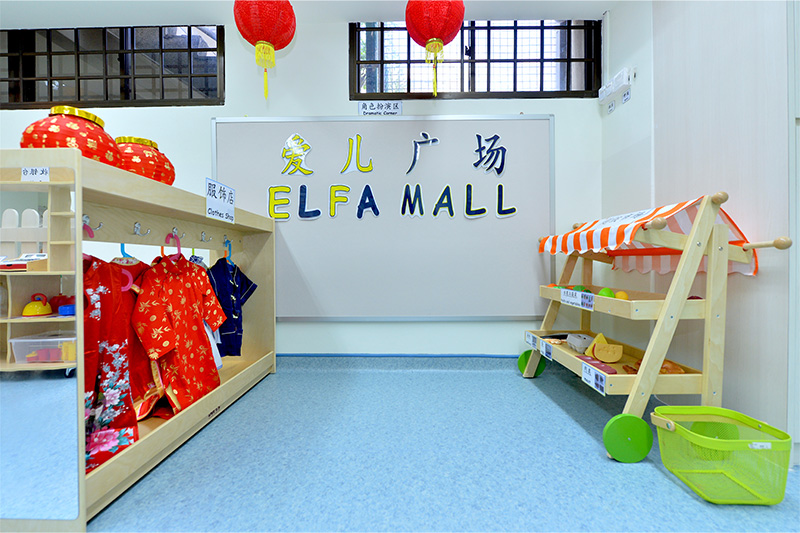 Dramatic Play Corner
Children are motivated to communicate with their peers through pretend roles at the dramatic play corner which develops and enhances language skills.
Outdoor Playground (Pandan Valley)
Private playground and playhouse facilitate hygienic play for gross motor skills, balancing and coordination as well as social skills development.
Infant and Toddler Care (Hougang, Tampines & Jurong – Coming Soon!)
Children aged 0-3 will be provided with the resources and opportunity for exploration and stimulation, which is essential for their overall development.
ELFA Chinese Preschool @ Pandan Valley
3 Pandan Valley #01-316
Singapore 597627
(Inside Pandan Valley Condominium)
ELFA Preschool @ Hougang
Blk 202, Hougang St.21, #03-00,
Singapore 530202
(Above FairPrice Finest)
ELFA Preschool @ Jurong
Blk 135 Jurong Gateway Road, #03-341
Singapore 600135
(Above NTUC FairPrice)
ELFA Preschool @ Tampines
Blk 866A Tampines Street 83, #04-01
Singapore 521866
(Tampines Central Community Complex)
HEAR FROM OUR PARENTS
Hi teachers Dolly, Lee laoshi & Kris

Thank you so much for taking such good care of Timothy. It is my first time placing my child in infant care and I was very worried intially but the three of you have constantly assured me and seeing how well you all took care of "Ah Tim" (which you all lovingly call him) has certainly given me the confidence and peace to leave him at the centre full day while I work.

It is not easy to care for infants and toddlers as it is very physically demanding. However, you three are just superb! Ever smiling and energized! Keep up the good work! My husband and I really appreciate your dedication and care to "Ah Tim" and the rest of the children.

Here's wishing the three of you a very Happy Teachers' Day! 😁
Thank you to the Principal and Teachers at ELFA Serangoon for creating a warm and nurturing environment for the children. I am happy to see my boy and his schoolmates running joyfully towards Teacher Patricia and some others to offer them hugs. And the numerous activities of various themes/topics help to build up children's knowledge and vocabulary. I really appreciate the extra mile that the Teachers put in to grow garden plants, offering our children opportunities to learn about nature. And it is great having the spelling and test components in school to prepare K1 and K2 students for primary education. Great job.
Big shout out to all the wonderful teachers at ELFA Preschool @ Serangoon.

Appreciate the care and concern showered upon the kids, and demonstrating effort in both class and school activities so that they will learn and enjoy their time at ELFA.

Thank you for the hard work put in in nurturing the kids!
I want to draw attention to Yue Kun's teachers: teacher Lyn and Wang Lao Shi, who are highly responsible and very caring to children.

– Due to Yue Kun suffering from a very serious allergy, the teachers pay more attention to him and takes note of what he eats in school EVERYDAY. I indeed appreciate it and know it's not an easy task to keep to on a daily basis given an already fully-occupied schedule for the teachers in school.

Both teacher Lyn and Wang Lao Shi are quite responsive in the communication book.

– As I cannot send and pick Yue Kun up everyday, I rarely see his teachers, however both of them are quite responsive to my notes in the communication book and frequently update my helper on what's happening in school and how Yue Kun is doing in school.

Thanks SO MUCH teacher Lyn and Wang Lao Shi. Hope you can keep up your awesome work and make Yue Kun feel your love and care in school.
Thank you very much for your daily hard work to make our children smile. I believe being a teacher to young children is one of the hardest jobs, requiring responsibility, perseverance and tolerance that not everyone possesses.
Everyday when my son comes home, he says school was fun. I believe it's because of all the teachers' efforts in making the school a place where children look forward to going.
We would like to thank Ji lao shi for being so passionate about the children. Even though she is new, Matthew has really taken to her. Keep up the good work!!
Dear Teachers at ELFA,

Thank you for teaching with your heart.
Liam loves coming to school.
We feel your love, commitment and dedication from each and everyone of you.
Huang Laoshi, Lee Laoshi and Teacher Rachel.
Liam always talks about the things you do with him.
It is a pity we only just joined the centre. Nonetheless, thank you for journeying with him through this last preschool phase.
Thank you very much.

Much love,
Shuo Kai & Family
Dear Teacher Lynn and Wang Laoshi,

I just wanted to let you know how much we appreciate all the work that you do. Because of you, our child loves school. Thank you for everything that you do!

From Renee's Mummy and Daddy
I would like to express my sincere appreciation to all the teachers taking care of our son Mika. We are and have been continuously impressed by the great work the teachers are performing on a daily basis.

We are very happy with the choice we made when selecting this school. Looking forward to seeing Mika's further development with your support.
Kirana joined Elfa in May, and in this short period of time we can see much improvements with her Chinese language.
We are thankful for the guidance and quality care that the teachers and lao shi have provided for Kirana.
Dear Teachers,

Thank you for your dedication in nurturing our kids! It's not an easy job and we really appreciate your patience and commitment.

Rayner loves you all!

Happy Teacher's Day!

Yours sincerely,
Rayner Ang & Family
Dear Teacher Lynn and Wang Laoshi,

Thank you for taking good care of Sophie and making school enjoyable for her. Appreciate all your time invested in these young children.
Thank you Teacher Ai Ling and Tian Lao Shi for your patience and hard work in caring for Liam ! Much appreciated ! :)
非常感谢老师们对EUAN毅扬的照顾与教导,让他能够在ELFA健康、快乐地学习成长。
Thank you Teacher Pat and the team of Teachers at ELFA (teacher Hannah and teacher Dai) for your dedication in nurturing Andre! We are Glad to have this wonderful team constantly encouraging Andre in the areas where he can develop his strengths and he looks forward to school everyday!
Thank you to all the teachers in ELFA@Serangoon for your dedication and hard work! Special thanks goes out to Teacher Lyn and Wang Laoshi for making everyday in ELFA special for Maia! :)
The smile and welcoming presence of the Teachers of ELFA Preschool @ Serangoon brightens up the mood of all the children in school each day. My child always looks forward to seeing all of you every day.

Thank you, especially to Teacher Tan (Tan Laoshi) for your tireless attention and unwavering care for my child and all your Pre-Nursery A students. You are a great teacher!
We would like to express our gratitude to the teachers of ELFA Preschool for teaching, guiding and showing care to our daughter, Isabelle. We wish all teachers of her class a wonderful teachers' day!!
REGISTRATION FORM
Thank you for your interest in ELFA. Please submit the registration form to sign up for the open house and understand how your child can learn Chinese better with ELFA's thematic story-based approach.