Developing Positive Values With A Strong Chinese-Focused Bilingual Education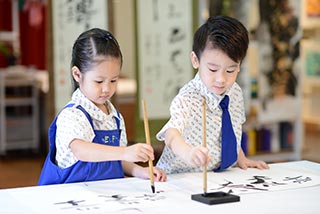 ELFA has established itself as a respected Singapore preschool brand following its foray into China in 2001. Today, it has one of the largest Singapore brand networks in China, with more than 30 centres in nearly 20 Chinese cities, including key locations like Shanghai, Beijing, Dalian, Nanjing, Chengdu, Chongqing, Wuhan and Xi'an.
ELFA attributes its rapid growth to the strengths of its parent company, the Crestar Education Group, which has close to four decades of expertise in early childhood curriculum development, operations and centre-design. Over the years, it has built a strong reputation as a leading collaborative partner of choice amongst real estate developers looking for suitable preschool architectural design compliance in China.
ELFA Mission
To provide a high quality early childhood education and preschool services, making ELFA preschools the place where children learn and develop holistically.