After the topping-out ceremony, ELFA Zhuji will be opening its doors soon for ELFA children and their families to its eco-friendly facilities.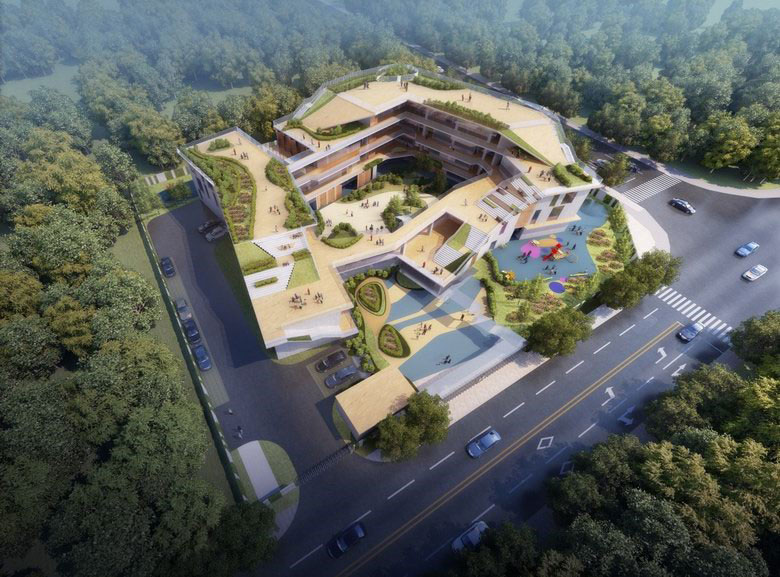 Located in Chunjiang Road, ELFA Zhuji is Crestar Education Group's first campus in Zhuji City, bringing a total of 32 ELFA Preschools across China. The campus covers an area of 6666.7sqm, with a total built-up area of 5,630sqm, featuring green spaces of 1685sqm. With 15 classrooms and an outdoor area of 4000sqm, this campus will be the second home for 450 children aged 2 – 6 years old.
To design this iconic campus, ELFA Preschool has the privilege to work with CPG Consulting Pte Ltd, a renowned Singapore company and designer of World's Best Airport, Singapore Changi Airport. CPG has been involved in designing and building township, commercial and residential projects in many Chinese cities. We strive to integrate external greenspaces to form the quintessential element of the campus' design, allowing interactive learning activities to take place within safe confines.
Mr Simon Lam, General Manager of ELFA China and several VIPs graced the topping-out ceremony of ELFA Zhuji on 17th January 2019. The ELFA China team, together with the building project team, carried out their first project inspection from checking the architectural design to the kitchen's exhaust pipes. ELFA China is working closely with our developers and partners since the beginning of this project. This is ELFA's lifelong commitment to provide high quality educational services and learning environments to children.