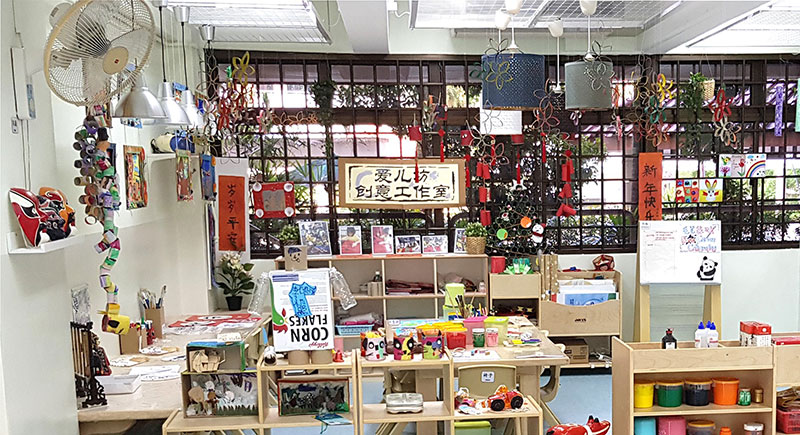 Inspiring art studio well-stocked with materials to fulfil children's creative potential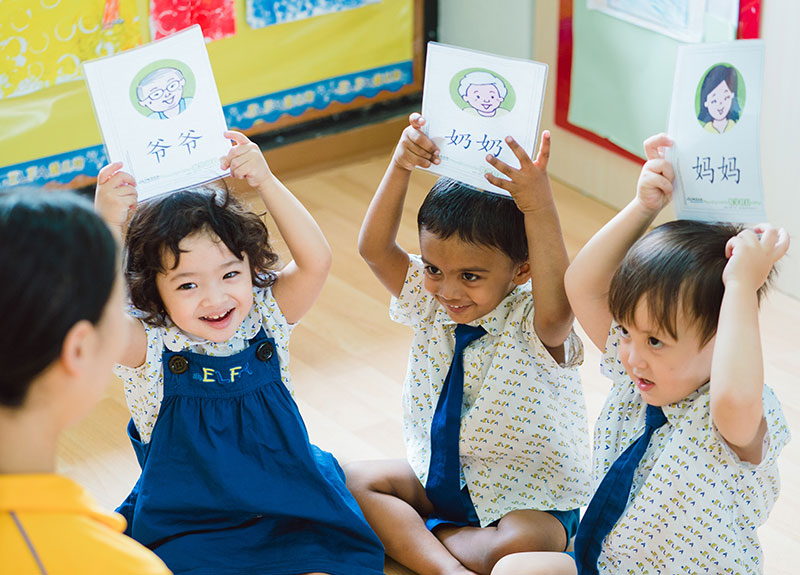 Specially-designed curriculum provides early exposure and develop interest in Chinese
School environment is steeped in Chinese culture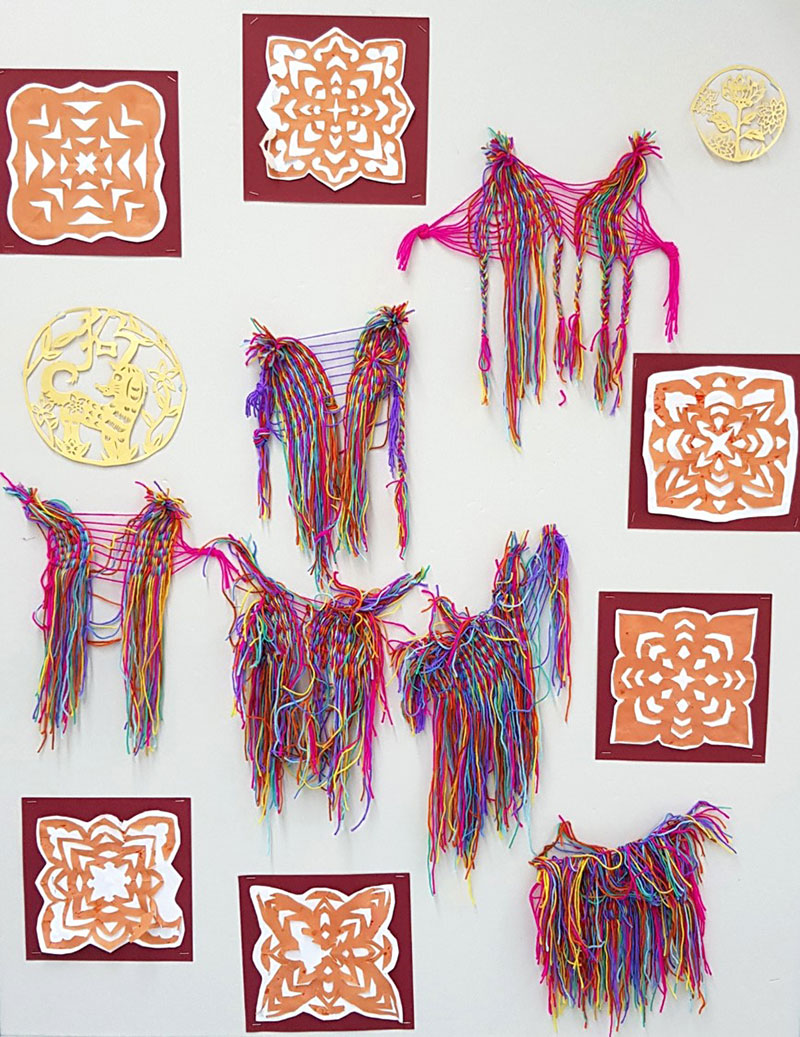 Special programmes that develop children's fine motor skills and lengthen their attention span

Amidst lush greenery of a quaint and idyllic private estate, ELFA @ Pandan Valley offers quality and exclusive childcare services to children living in Clementi, Dover, Holland Village and Bukit Timah. The school has a private large outdoor area. It contains a playground and a playhouse where children learn to build gross motor, balancing and coordination as well as problem-solving skills. Also in the outdoors is a spice garden that is lovingly and tenderly cared for by our children. Through hands-on gardening, our children develop a sense of responsibility and learn to care for the environment.
The centre has spacious classrooms, a creative arts studio and an indoor activity area for children aged between 18 months and six years of age. Its curriculum is specially designed to build a strong foundation in Chinese.
The preschool environment is purposefully planned to provide early exposure and develop interest in Chinese. Adopting an integrated thematic approach with strong emphasis on Chinese language acquisition, in line with guidelines from the Ministry of Education, Singapore, ELFA is steeped in Chinese culture and our children learn various Chinese creative art forms such as calligraphy, Chinese opera mask painting and traditional paper cutting craft which sharpens fine motor skills and lengthen the attention span of the little ones. Apart from arts, children are exposed to Chinese creative writing, lion dance and tea appreciation. Finally, what makes ELFA different is also in the festivals we celebrate – on top of the usual festivals celebrated in Singapore, ELFA focuses on Chinese festivals such as Chinese New Year, Dumpling Festival and Mid-Autumn Festival.
With numerous channels to introduce children to Chinese, ELFA preschoolers are ready for Singapore primary school Chinese syllabus by the time they graduate Kindergarten 2.
Location Information
Address
:
3 Pandan Valley #01-316,
Singapore 597627.
Contact
:
6881 8818
Email
:
elfapv@elfa.edu.sg
Outdoor Areas
:
Playground, Playhouse, Spice garden
Operating Hours
:
Mondays to Fridays – 7.00am to 7.00pm
Saturdays – 7.00am to 2.00pm

School Bus Routes
School bus services available. Enquire at the centre.
Route 1: Bukit Timah — Holland — Ghim Moh
Route 2: Bukit Panjang — Bukit Batok — Choa Chu Kang
Route 3: Ghim Moh — Clementi — West Coast — Jurong
Programmes
| | | |
| --- | --- | --- |
| Programmes | : | Child Care |
| Sessions | : | Half Day, Full Day |
| Level | : | Pre-Nursery, Nursery and Kindergarten |
| Age Group | : | 18 months to 6 years old |
Enrichment Courses
1) Creative Art
2) ELFA Maths
3) Chinese Speech & Drama
We are very appreciative to the school for going way and beyond to assimilate Rongrong into the preschool from day 1. Rongrong's Chinese linguistic abilities have improved significantly, no doubt from Liu Laoshi's zeal and boundless energy to teaching. Our thanks also extend to the new teacher, Lu Laoshi, for showering Rongrong with much care and guidance.
I would like to thank Zhang Laoshi for caring for my son Sage. She is very patient and kind and encourages him to learn and grow, even more than the usual curriculum. Although he hardly speaks Chinese at home, he seems to speak it readily in school, and that can be attributed to his close bond with his Laoshi.
We fell in love with ELFA from the first day we visited the preschool. I love the fact that children are exposed to the Chinese language and culture from a young age. I was very impressed that the children are confident with the Chinese language as they spoke with a lot of confidence during conversations. The Teachers are also dedicated in ensuring that no child is left behind w their learning. Thank you ELFA for you're worth our trust.
Thank you for the ZOOM sessions, especially as I think it's difficult for two-year-olds to sit throughout the lesson on ZOOM.
Would like to specially thank Zhang Lao Shi for her engaging lessons! Gwen really looks forward to her lessons every day. It's definitely not easy to do these lessons but she has been doing so well and the children really look forward to her lessons.

谢谢张老师为孩子们讲课。阮恩每天很期待上课。这段时间妈妈因为需要教书,所以有时不能陪阮恩。可是希望在未来的几个星期,我能多陪阮恩上课。谢谢老师。辛苦您了!您筹备得很周到。我们非常感谢您!

(Translation: Thanks to Zhang Laoshi for the lessons. Gwen eagerly looks forward to the lesson every day. During this period of time, mommy has to teach so sometimes I cannot accompany Gwen for the lessons. Hopefully in the next few weeks, I can spend more time to attend the lessons with her. Thanks to Zhang laoshi for the hard work! You have prepared so well. We are very appreciative of it!)
Dear Ms Tracy

Thanks very much for your efforts.

We appreciate your concerns and we hope the boys will pay attention and benefit from the online lessons as well. It is good to have some form of scheduling for them as it does help with discipline.

I look forward to the new week of lessons ahead. Thanks again very much for all your efforts and the teachers!