20 Kindergarten Two students in ELFA Preschool @ Hougang and Elfa Chinese Preschool @ Pandan Valley successfully concluded their early years' education in a challenging time with memorable graduation concerts at their school premises.
The concerts reflected many things the children had learned during their preschool years. The unique ELFA curriculum teaches children practical skills in a structured and fun manner, including life skills.
The concerts were held in the preschools and for the second time since 2020, were streamed "live" for parents' viewing from home.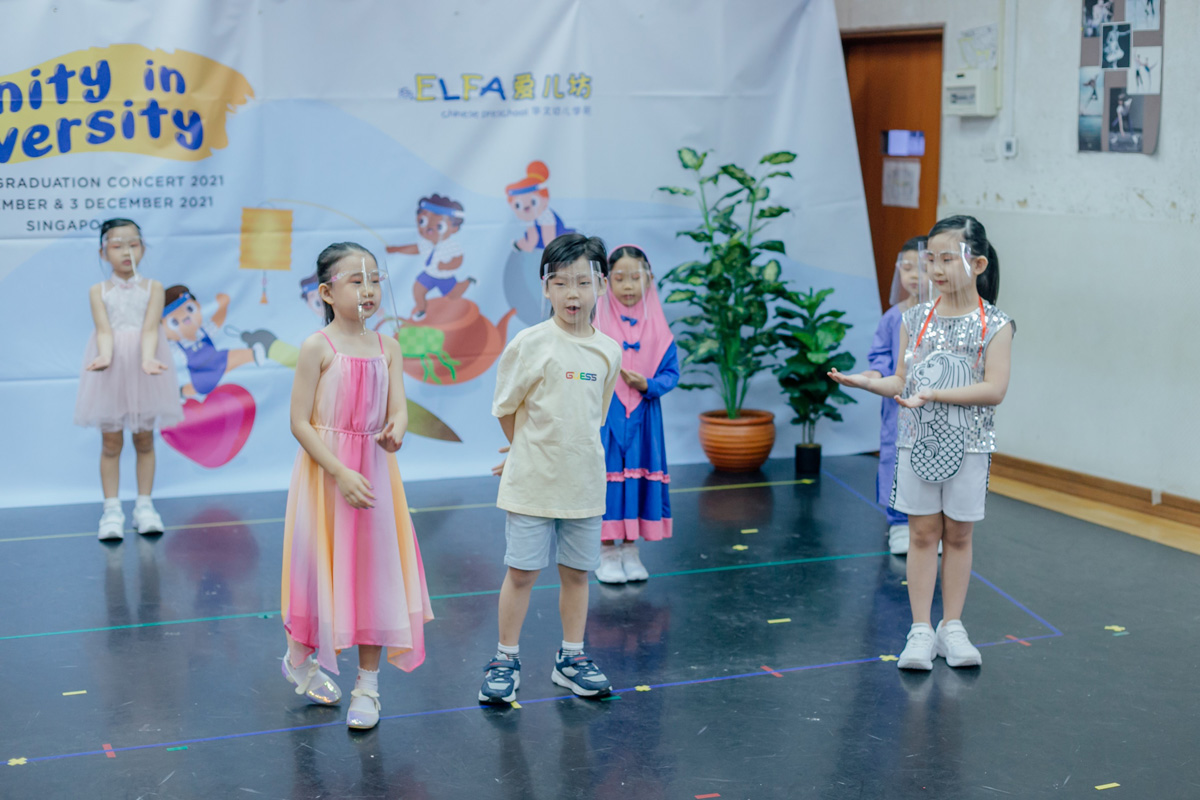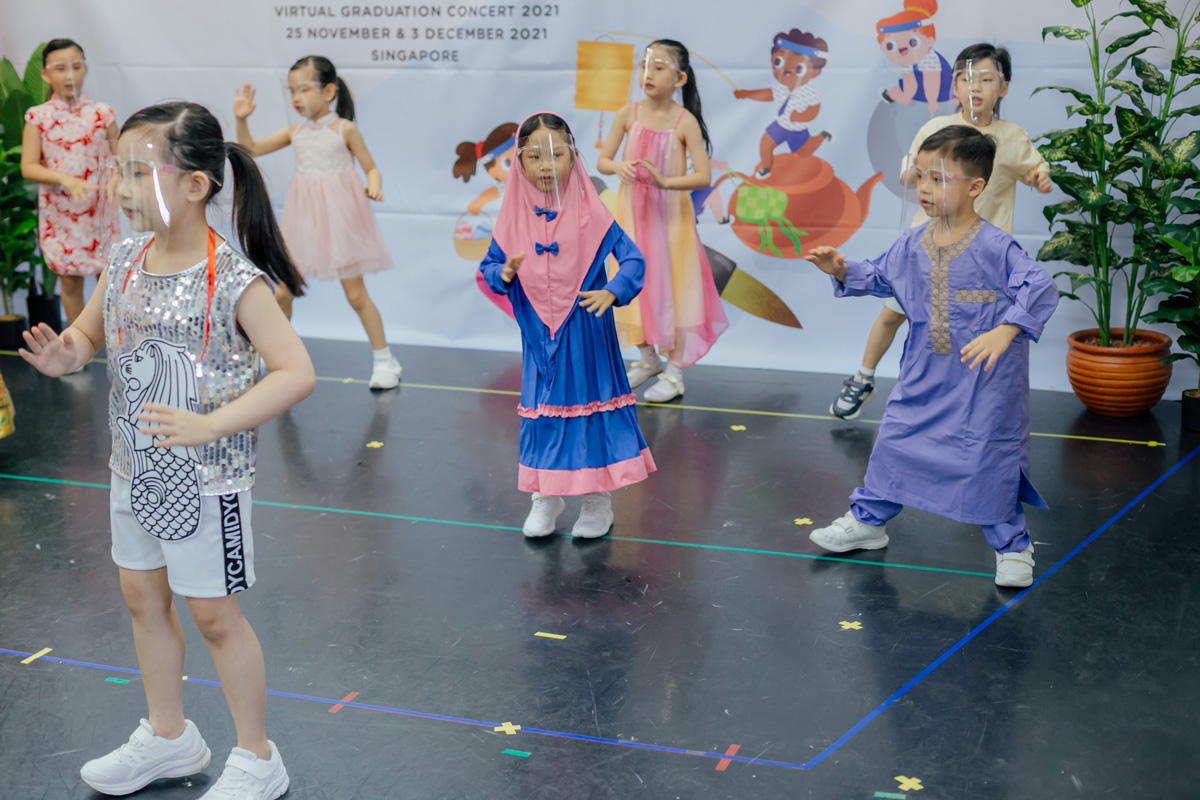 Elfa Preschool @ Hougang had four items, including an English song, "Reach Out for the Stars", and a play in Chinese – 精忠报国 (Loyalty to our nation). There were two speech and drama presentations, one in Chinese titled 守望相助,我们的岛国-新加坡 (Let's support each other, our island nation – Singapore) and the other in English titled "Let the sun shine on".
The children at Elfa Chinese Preschool @ Pandan Valley sang two songs, one in English – "We Are All In This Together" and another in Chinese –   手牵手 (Hand in hand). They also put up a Chinese Speech & Drama item called 小小梦想家—我是999 (Little Dreamer – I am 999).
These children's performances are a testament to ELFA's success with an integrated bilingual curriculum. ELFA's programmes prepare our preschoolers with a strong head start in education and life.
ELFA preschools in Singapore emphasises on the acquisition of the Chinese language. , Through the Chinese Speech & Drama lessons incorporated in the school's programme, children learnt about language, articulation, culture, confidence and public-speaking. These skills helped bolster the children's resilience, teamwork, and optimism during the pandemic. Their concert presentations also displayed the confidence they have acquired over the last two years, ensuring they will have a smooth transition to formal schooling.
We wish the graduating cohort more successful learning years ahead and a bright future.