On 2 September 2021, more than 200 Kinderland staff, principals, teachers and partners from around the region experienced a vibrant Kinderland and ELFA Brand Day. Colleagues connected virtually, excited to see one another again through this annual gathering.
Mr Robert Leong, Group Chief Operating Officer, Crestar Education Group (CEG) kick started the exciting day addressing the company's belief that discipline and action are foundational keys to success.
Mr Seet Lee Kiang, General Manager, Crestar Education Group (Early Childhood), shared on behalf of the management team their appreciation for all Kinderland and ELFA staff members for their dedication, resilience and exceptional creativity with managing the centres during these turbulent times. As part of his speech, Mr Seet emphasised on our vision of developing the foundation and mindset of global citizens with a heart in every child. In 2021, we continue to advocate the participation of our staff and children in community projects.
Dr Carol Loy, Director of Curriculum and Professional Development of Kinderland and ELFA, shared the latest developments in the curriculum. Learning never ceased at Kinderland and ELFA. With Covid-19's impact, Kinderland and ELFA progressed towards adapting our lessons and teaching tools in accordance to the new normal around the region.
Embracing digital transformation has allowed our teachers to continue to provide home-based, online lessons to engage children and their families. Our curriculum team also embarked on a new project called the 'SMART Thinker' Programme, a versatile hybrid model where teaching can be done either on-line or off-line. It can also be carried out either by teachers in schools or parents at home.
It comprises a series of teacher/parent-child bonding activities with supporting resources to enhance children's learning in Science, Maths, Arts, Reading & wRiting, and Technology.
We were honoured to have speaker Ms Maxine Teo, Founder and Director of Global Max Academy, to deliver "Colours for Powerful Relationship". The training aims to help all staff build powerful relationships with colleagues, children and parents, stay relevant and adaptable to the changing world.
The team embarked on our self-discovery journey, understanding the strengths and blind spots of self and others. We learned how to adapt our engagement and collaboration approaches to suit different personalities.
The session started on an energetic note with Kahoot! – a series of questions on a game-based learning platform as an icebreaker! To supplement the learning, the trainer held discussions with selected winners on their answers and thoughts on scenario-based questions.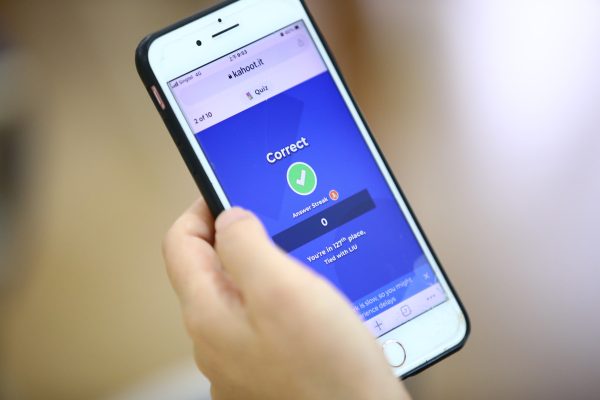 Up next, Maxine trains our teachers the way to identify True Colours. There were much chatter and fanfare as everyone shared their true colours on the Zoom chat.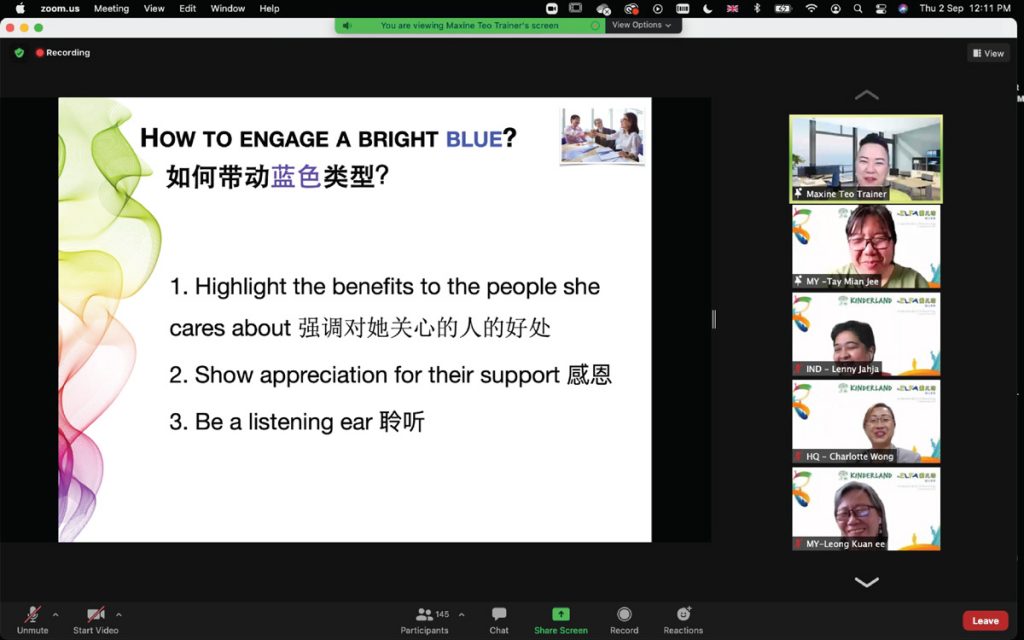 The teachers were assigned into little breakout rooms for discussion, a good chance to practice building powerful relationships.
Being early childhood educators, we aim to become empowered educators, effective teammates and excellent service providers. In order to enrich every child and family, understanding the skills for effective human communication and connection is vital.
The learning journey for our children begins with us, and we believe that enriched and inspired early childhood educators will lead the way.
We want to say a big thank you to all our wonderful teachers for always stepping up to challenges, against all odds and motivating our Kinderland and ELFA children to consistently give their best. Please enjoy this very special day that celebrates you!
HAPPY TEACHERS' DAY!