Could what you make for your child's next snack help boost their immune system? Let ELFA's in-house certified Nutritionist share with you how! In the era of Covid-19, a strong immunity is crucial, especially so for our beloved children who spend a lot of time in school.
If you are still contemplating on having your child return to school for fear of the virus, one way to take things into your own hands is to build their immunity through food intake. Get hands-on by priming your children's resistance against infections and diseases with this recipe! Our nutritionist, who designs healthy menu for ELFA's students, recommends Apple Pie Chia Pudding which is packed with proteins, fibre and prebiotic.
To set-up the first line of defence against diseases, illness and viruses, we recommend introducing food filled with antioxidants and healthy fats. Chia seeds are a perfect choice for this, plus they are a good source of fibre and healthy prebiotic. They contribute to the growth of good bacteria in the gut and aid in children's bowel function. Keeping your child's digestive tract healthy links to stronger immunity! If you are looking for no-fuss ingredients, a simple everyday fruit like apple could work wonders in nourishing your family. Apples contain a type of soluble fibre called pectin – this nutrient has prebiotic benefits which promotes good gut health too.
Here is an immunity booster recipe with all of the above ingredients that serves as a good snack or treat for children. Besides, preparing the Apple Pie Chia Pudding with your child will help refine their motor skills and encourage independence too! Keep it fun and inspire creativity in the children! Give them the option to layer the flavours in this pudding with some mixed nuts for some extra crunch and nutrition.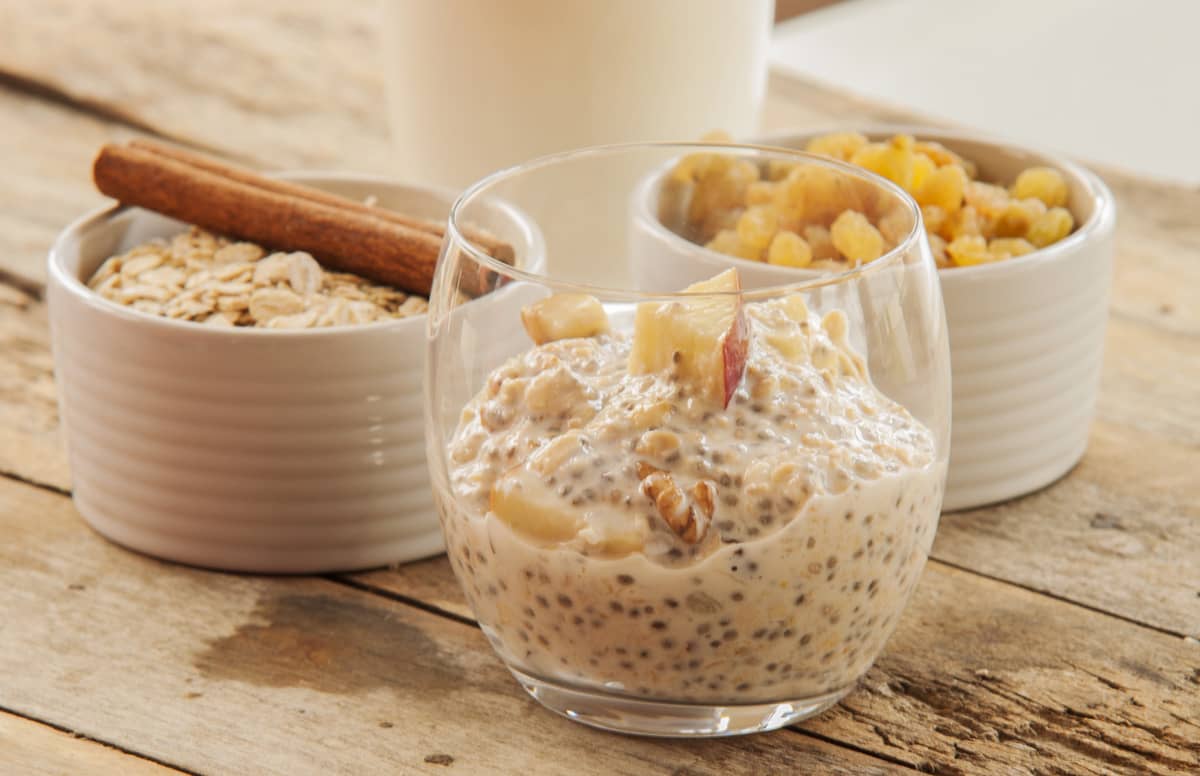 Ingredients:
1/3 cup apple puree
1/3 cup milk or milk alternative
2 tbsp chia seeds
¼-½ tsp cinnamon powder
1 tsp of crushed mixed nuts (optional)
Directions:
Combine all ingredients together in a bowl and mix well.
Transfer pudding mixture into a jar with lid and refrigerate for about 30 minutes before serving. This allows the chia seeds to soften up and develop a pudding-like texture.
Optional: Drizzle crushed mixed nuts over pudding. (Avoid if child is allergic to nuts.)
Serve chilled.