Following an appeal from the ARC Children's Centre for donations in kind for its classroom and operation needs, ELFA Preschool organised a donation drive in September amongst its children's families.
ARC Children's Centre is an independent charity centre dedicated to enriching the daily lives of children, aged between three and 18 years, who are braving life-threatening illnesses, and providing support to their families.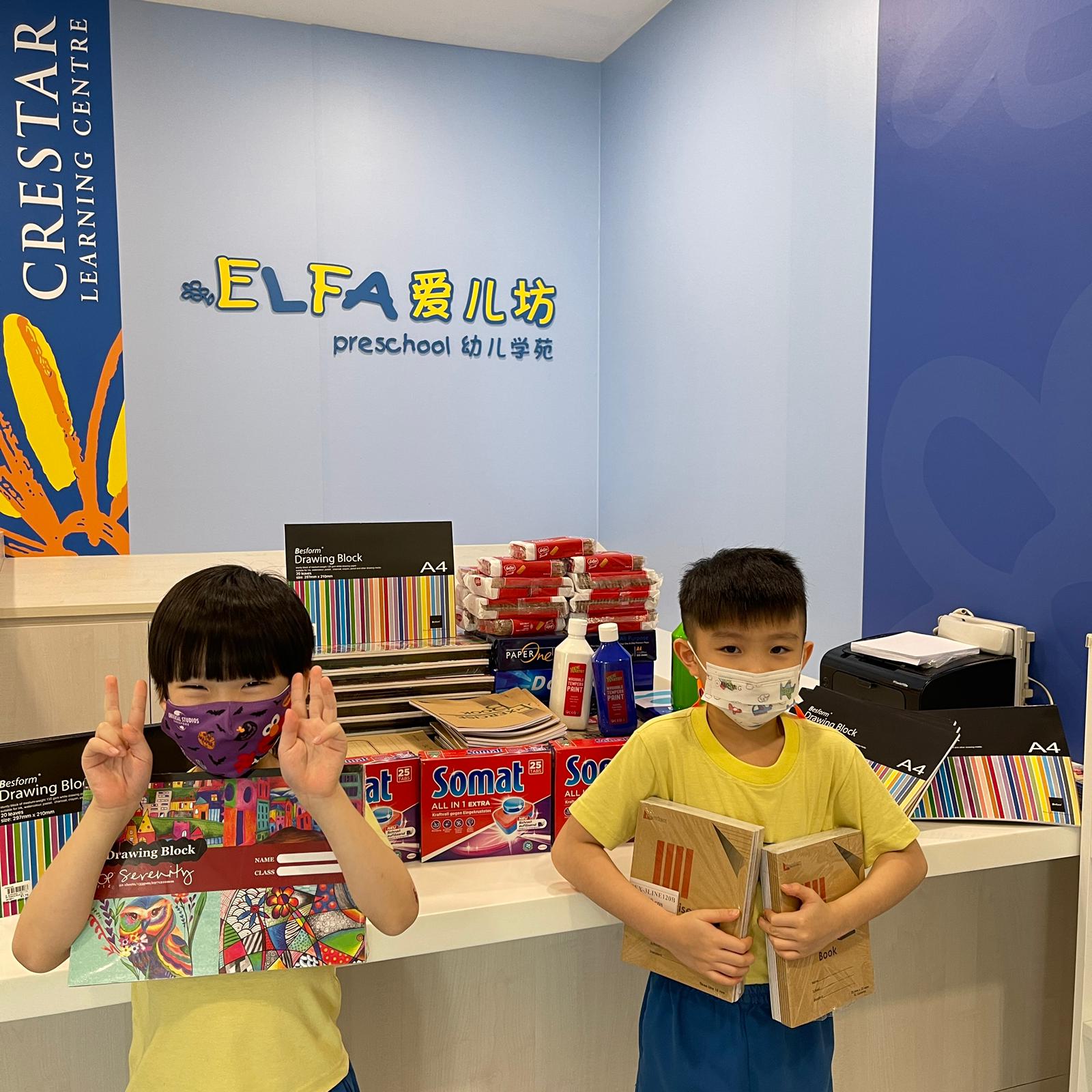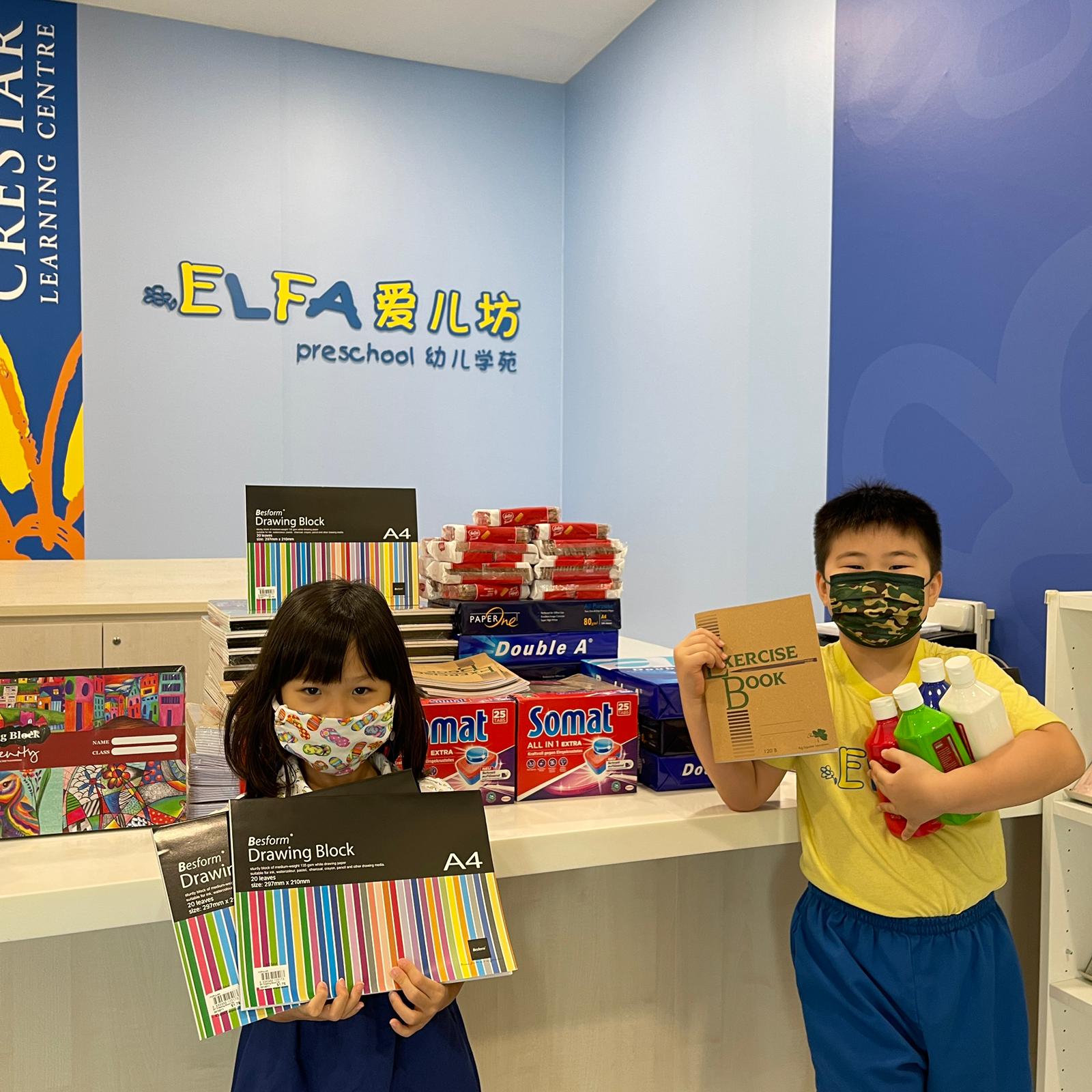 ELFA children ready to share their donated items with their peeps at ARC Children's Centre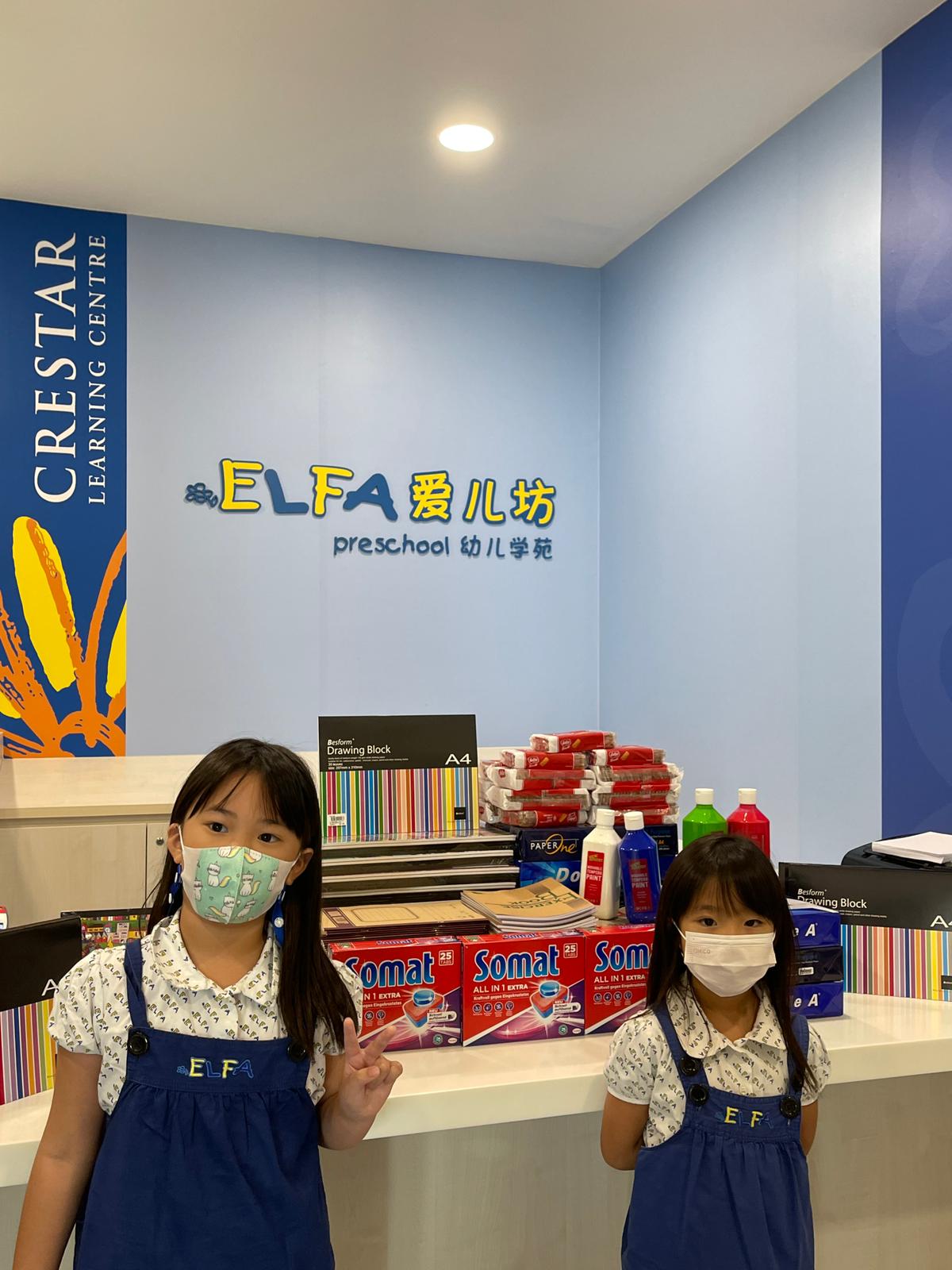 The "Start Small, Dream Big 2021" exercise resulted in the collection of about $700 worth of supplies. Exercise books, art blocks, bottles of paint were donated to the sanctuary for children with cancer and other critical illnesses. The contributions came from 18 families of children at ELFA Preschool @ Hougang and ELFA Preschool @ Pandan Valley.